Employee Engagement: What Drives It?
For many employers, this scenario is all too familiar: A company starts a wellness program or purchases a stellar benefit in the hopes that they will boost morale, retain top talent and even shrink health insurance costs.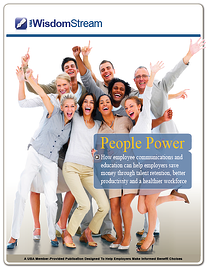 Yet the company still ends up with an unhappy and unhealthy workforce that is unproductive and difficult to motivate.
What factors motivate employees?
What measurable benefits come from better engagement?
How can businesses design benefits plans that increase engagement?
Download the Employee Engagement: What Drives It? white paper today by completing the form on this page and learn how employee communications and education can help employers save money through talent retention, better productivity and a healthier workforce.